Tours & Shore Excursions
For extra adventure during your vacation to any destination, think about adding a specialty tour. Visiting another country? A local tour is a great way to immerse your in the culture for places like London, Sydney, Paris & more. Even if you have decided to stay within the United States for your vacation, consider a tour of the area where you are staying. While visiting Las Vegas you might want a helicopter tour of the Grand Canyon or if you going to New York, a guided tour of the statue of Liberty & Elis Island might offer an excellent history lesson.
Adding cruise shore excursions, while you are in each port of call, is always an excellent way to experience a diverse array culture, beaches, activities and more. You can always add excursions through your cruise line before or during your cruise, but sometimes they don't always have exactly what you are looking for and sometimes you just want to shop around.
Project Expedition is a supplier for tours, excursions,and transfers, with over 11,000 experiences in 700 cities worldwide. They offer single-day tours, shore excursions, multi-day trips, attraction passes, and airport transfers.
Click on the photo below to read about & reserve your excursions & tours with Project Expedition

Viator Tours Viator is the leader in experiences – with over 20 years in the industry, strong relationships with suppliers at top attractions, and the largest supplier with the widest variety of bookable tours and activities worldwide. From Cruise Shore Excursions to Paris to Perth, from traditional tours to once-in-a-lifetime experiences, Viator has something for every kind of traveler.
Click on the photo below to read about & reserve your excursions & tours with Viator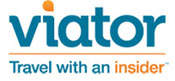 Don't hesitate to contact me if you have any questions about the vacation we are planning together for your family Melissa@PixieDustAdventures.com

We only partner with the best suppliers in the industry. Consider these options not only for shore excursions but also for pre and post-cruise adventures. Click the photos above to shop excursions & tours & to make your reservations for your trip. If you don't get a follow up email from me after you have booked, please email me to let me know that you have made a reservation.